Spectrum MSP is committed to excellence and it shows in everything that we do.
What makes Spectrum MSP different from other Managed IT Service providers? 
To start, here at Spectrum MSP our mission is to work closely with each and every one of our clients in order to help transform their IT systems whose need support into one that is driving business results and helping them achieve their goals.
Our mission is to empower businesses with innovative and reliable IT solutions, delivering exceptional value to our clients. We are committed to fostering strong partnerships, providing expert guidance, and continuously adapting to the ever-evolving technological landscape. Through proactive support, personalized service, and unwavering dedication, we strive to optimize our clients' IT infrastructure, enabling them to achieve their goals and drive sustainable growth. 
Our focus on security, efficiency, and customer-centricity ensures that we are a trusted ally in navigating the digital challenges of today and tomorrow
We are dedicated to providing unparalleled solutions that empower businesses to thrive in the dynamic digital landscape. With a relentless commitment to innovation, reliability, and client satisfaction, we have established ourselves as a trusted Managed Service Provider. Our journey is guided by a set of core values that define our approach to serving clients and building lasting relationships: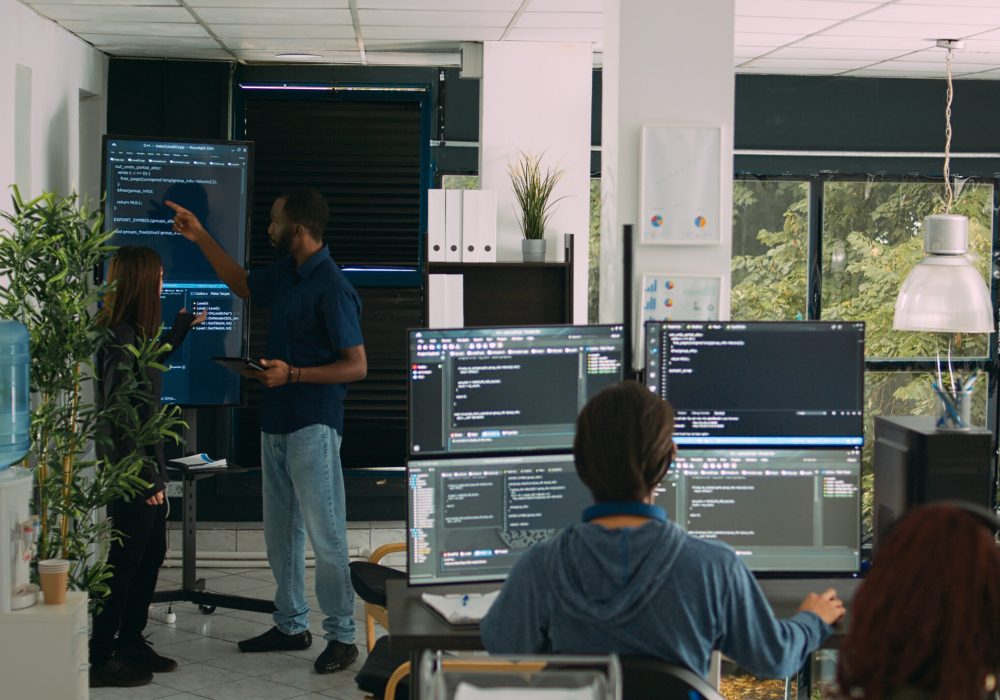 Our vision at Spectrum MSP is to be the leading provider of cutting-edge IT solutions, setting new standards of excellence in the industry. We aim to build enduring partnerships with our clients, empowering them to thrive in a technology-driven world. Through continuous innovation, a dedicated team, and unwavering commitment to our values, we aspire to shape the future of businesses, making technology an enabler of growth and success.
I contracted Spectrum MSP in both my primary NY office as well as satellite locations. They installed a new WiFi network, replaced my old phone system with VOIP and provide our help desk support. I can't express enough how thorough the team was in explaining every detail and options I had to improve the situation, rather than just being cookie cutter in the job and costs. They continue to provide excellent response times and support. My employees are much happier with Spectrum Msp than the previous MSP we had worked with.
Rich D.
CEO, Financial Services
The team at Spectrum MSP have been a major asset to our business. They have helped us implement and maintain our Server and Network in multiple locations. Their service is second to none and are always accessible and available to assist with any issues that may arise. They are dedicated professionals in their field, and I wholeheartedly recommend their services.
Chris M.
Director of Operations, Financial Advisor
Spectrum MSP did an amazing job on our new office buildout. They completed our network, wiring, and telecommunications, without any delays or issues. We are so happy with their professionalism and quality of service, they are always quick to respond to any questions we have!
Mike A.
Managing Partner
The team at Spectrum MSP is always there when we need them. If it's just a quick help desk call, deploying new systems to remote work employees, or implementing a tricky multi-office move, they have always exceeded our expectations. They have hit short deadlines and helped establish-long term IT equipment strategies.
Stephen S.
Director, Title Co.
From setting up WiFi to VoIP services for three offices, to updating and fixing hardware and checking on security equipment, and for overall IT related issues I can say that my job would have been very difficult without Spectrum MSP's help. Over the years, I could always count on him to complete the work and came to expect that they would always deliver extraordinary results.
Ada G.
Office Manager, Solution Provider
Spectrum MSP's customer service is top-notch, with fast and efficient communication at every turn. When we have a question or need assistance, they're right there with a solution. It's a level of responsiveness that's hard to find elsewhere. Their expertise and dedication ensure that our systems are not only up and running but optimized for our business. Spectrum MSP is in a league of their own. We value their expertise and care. We consider the Spectrum MSP team a trusted advisor and turn to them for guidance for IT related business decisions. We can't recommend them enough. They've become an essential part of our team, and we're grateful for the peace of mind they provide. If you're looking for IT support that goes the extra mile, look no further.
Kristin C.
Director of Finance, Non-Profit
Spectrum MSP has exceeded my expectations. When we need their help they quickly solve the problem – and do it thoroughly. I like that they stay with us until we can confirm that everything is working completely. Also, Spectrum MSP comes to us with new ideas and solutions. I really appreciate that kind of forward thinking service. Their team is knowledgeable, dependable and prompt. I like working with nice people who know their stuff. That's my experience with Spectrum MSP.
Daniel M.
President, Advertising and Media
Book A Free 30 Minute Consultation